Get Ready to Laugh Out Loud Because It's Amy Poehler's Birthday! Celebrate By Voting Now for Her Funniest Role Ever
It's time to paaarty! Today is Amy Poehler's birthday, so yes, it's a valid excuse to party.
On this day, the comedian and actress turns 47 years old and that is definitely something that we are happy to celebrate.
After years of making us laugh, we are giving the funny gal a serious shout out in honor of her big day…because she deserves it.
Sure, we'd rather be eating cake at Poehler's house and laughing alongside her as she says witty jokes with her hilarious besties (cough, Tina Fey, cough), but we'll settle for watching our favorite roles from the star and laughing at home instead.
The real question is, which of the Massachusetts native's roles do you think is the funniest?
With characters like Leslie Knope on Parks and Recreation and Mrs. George in Mean Girls we have no clue how to decide. Luckily, we're not picking…you are!
Check out Poehler's funniest roles below and then cast your vote for the best of them all.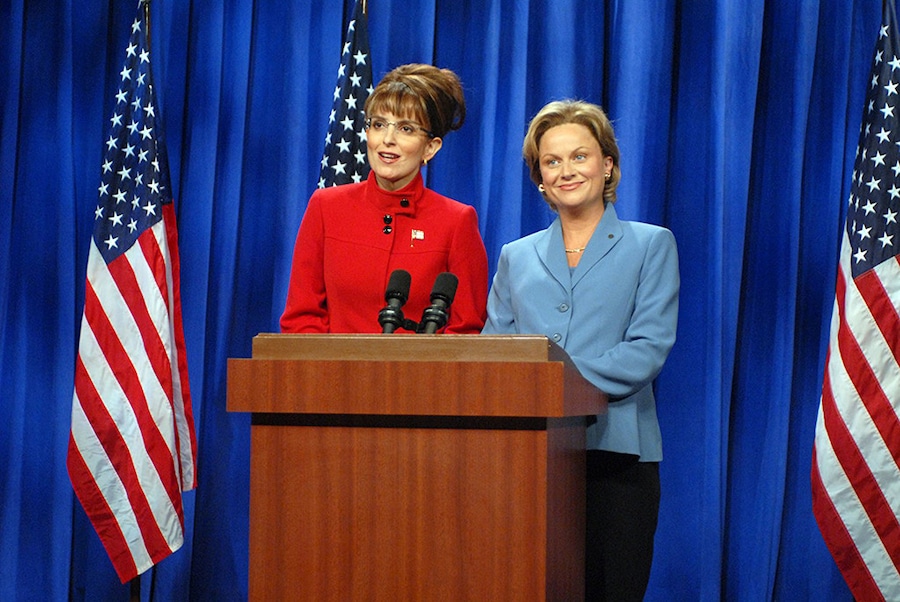 Dana Edelson/NBC/NBCU
Saturday Night Live

Amy Poehler first appeared on Saturday Night Live back in 2001 and she has had numerous iconic moments as a cast member and guest on the sketch comedy series since then. Some of her most memorable moments were portraying Hillary Clinton, Bronx mom Betty, Kaitlin the little girl and of course her Weekend Update jokes.
USA Films
Wet Hot American Summer

The Massachusetts native starred alongside names like Bradley Cooper, Paul Rudd, Molly Shannon and more in 2001's Wet Hot American Summer. She played Susie, the overly-excited drama camp lover and one of the many counselors being followed as they finish up their last day of camp in 1981.
Paramount Pictures
Mean Girls

She's not a regular mom, she's a cool mom! 2004's Mean Girls put Poehler on the map after she portrayed Regina George's (Rachel McAdams) pink, velvet sweat-suit wearing mom, Mrs. George.
New Line Cinema
Mr. Woodcock

The 47-year-old actress plays Maggie, John Farley's (Seann William Scott) book publicist in this comedy, which is focused on John trying to stop his mom from marrying the gym teacher that ruined his life.
DreamWorks
Blades of Glory

Poehler plays Fairchild Van Waldenberg, half of the twin ice-skating pair (Will Arnett plays her brother) competing against Will Ferrell's Chazz Michael Michaels and Jon Header's Jimmy MacElroy in this figure skating comedy.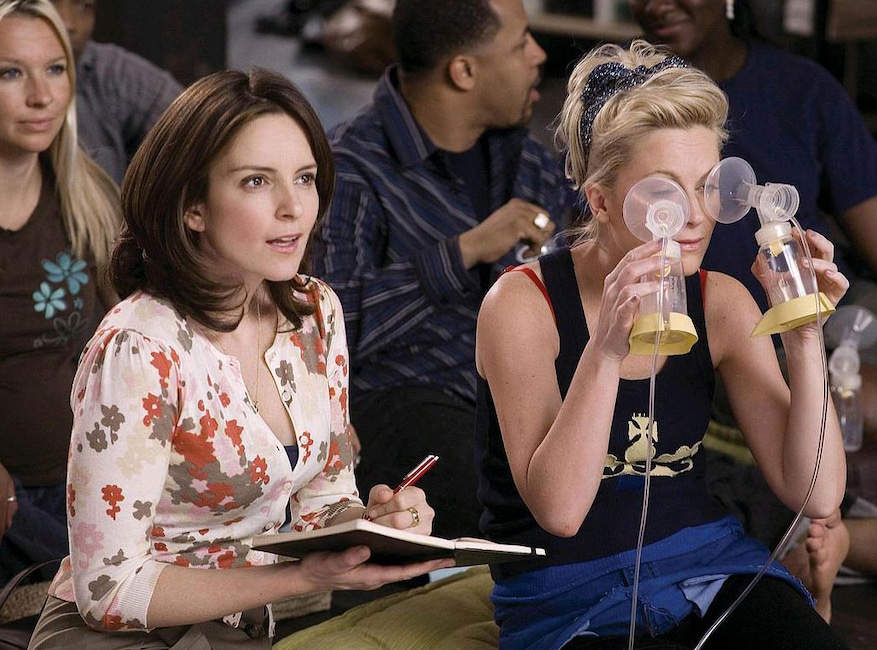 Universal Pictures
Baby Mama

Baby Mama is the second movie that Poehler teamed up with BFF Tina Fey and this time the two had a baby together. OK, technically Fey's character is having the baby, but Poehler's character is the surrogate, but all of it is funny.
NBC
Parks and Recreation

Leslie Knope is one of the actress's most iconic characters to date. She is the head of the parks' department in Pawnee, Indiana and whether it's making her city better, coming up with thoughtful gifts for her co-workers, or eating lots of pancakes we cannot get enough of both Leslie and Parks and Recreation.
Lionsgate
They Came Together

They Came Together pokes fun at every romantic comedy you've ever loved and with Poehler and Rudd playing the eventual lovebirds—who hate each other after first since his candy company threatens to shut down her indie shop—what's not to love?
Netflix
Wet Hot American Summer: First Day of Camp

The blonde comedian reprised her 2001 role as Susie in the Netflix series Wet Hot American Summer: First Day of Camp. This time the counselors give us a glimpse into their first day at Camp Firewood during the summer of 1981 and of course their day is just as wild and random as the last day of camp was.
Universal Pictures
Sisters

Seriously, when a movie involves both Fey and Poehler you know it'll be funny. Sisters is all about two sisters, played by the real-life friends, who go back to their parents' house and throw one last ragger before it's sold. What could go wrong?
Netflix
Wet Hot American Summer: Ten Years Later

In 2017, Netflix gave fans the follow-up to the Wet Hot American Summer movie and 2015 series with the Ten Years Later episodes and yes, Poehler came back to show us what 1990s Susie was up to. Spoiler: She was a major Madonna fan and still loved to rage.
Warner Bros. Pictures
The House

Kate (Poehler) and Scott Johansen (Ferrell) decide to start an illegal casino in their friend's house in order to pay for their daughter's college tuition and hilarity ensues.
Happy birthday Amy, we love you and your hilarious movie and TV characters!
Source link