Jay Z's Mom Gloria Carter Arrives at Hospital After Beyoncé Welcomes Twins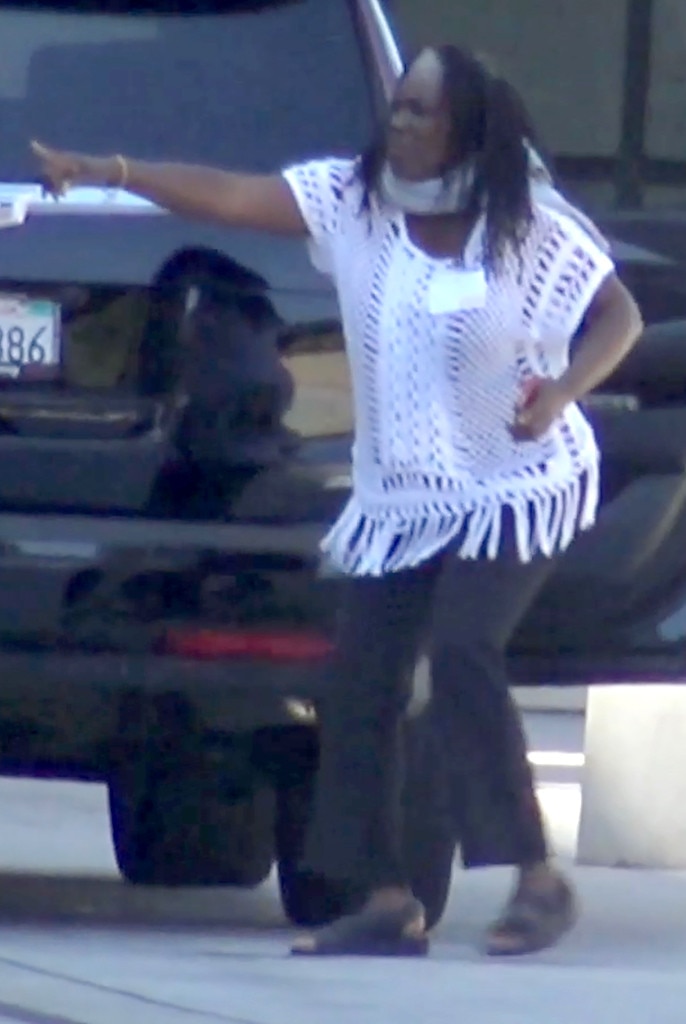 Splash News
A day after E! News confirmed that Beyoncé and Jay Z welcomed twins, the rapper's mother, Gloria Carter, arrived at the Los Angeles hospital where the "Formation" singer reportedly gave birth.
Earlier today, Grandma Carter arrived in a black Escalade, which pulled up outside the hospital entrance at 10 a.m. Gloria climbed out to pick up some bags before she quickly climbed back in the SUV, which then drove around to the side of the hospital and remained parked.
According to a source, Jay's mom then waited in the parked car for 15 minutes until an Uber arrived and for an Uber to arrive. When the Uber drove by, the co-founder and CEO of the Shawn Carter Foundation, jumped out of the SUV and then climbed in to the new vehicle. The Escalade driver then passed Carter's bags to her.
Carter, who worked 30 years for the New York City comptroller, wore black pants and a white fringed top. The doting grandmother appeared to have a visitor's badge clipped on her white shirt. 
On Thursday, Jay and his 5-year-old Blue Ivy were spotted together at the same Los Angeles-area hospital.
While the twins' genders have yet to be revealed, on Friday, an unidentified woman carrying a bouquet of pink, purple and blue flowers with two giant baby foot-shaped pink and blue balloons that read, "Baby Girl" and "Baby Boy, was photographed dropping off the gift at the same Los Angeles hospital that Bey's husband and 5-year-old daughter were seen at the day prior. Upon inspection, the card attached to the flowers had a visible "B+J" written on the floral envelope.
The Grammy winner famously revealed that she was pregnant with two back in early February with an Instagram post that nearly broke the internet (no, really).
Queen Bey posted a photo of herself dressed in lingerie and surrounded by flowers and penned the following statement on behalf of her family:
"We would like to share our love and happiness. We have been blessed two times over. We are incredibly grateful that our family will be growing by two and we thank you for your well wishes. – The Carters."
Shortly thereafter, Bey's mom Tina Knowles Lawson took to Instagram to express her excitement over her future grandchildren.
"Wow I don't have the keep the secret anymore. I am sooo happy God is so good twin blessings."
While Carter may be visiting the hospital, Knowles Lawson spent Friday night with husband and actor Richard Lawson at a friend' '70s-themed birthday party. She posted a video of the two dancing at the bash on Instagram Saturday. Additionally, she visited Disneyland with her mentorship group on Wednesday.