XXXTentacion's Last Photo: Rapper Pictured at RIVA Motorsports Right Before He Was Shot & Killed
The last known photo of XXXTentacion was taken while he was shopping for a new motorcycle at RIVA Motorsports in Deerfield, Florida just moments before he was shot and killed Monday afternoon (Jun. 18).
According to the Broward County Sheriff's Department, XXXTentacion (real name: Jahseh Dwayne Onfroy) was pulling out of Motorsports' parking lot when he was gunned down in his BMW. The rapper was reportedly looking at motorcycles at the bike shop, which is located just a few minutes away from his home.
The Broward County Sheriff's Dept. said in a statement that XXXTentacion "was leaving RIVA Motorsports in Deerfield Beach shortly before 4 p.m. when he was approached by two armed suspects." The statement continued:
"At least one of the suspects fired a gun striking Onfroy. Both of the suspects fled in a dark-color SUV. Investigators say it appears to be a possible robbery. Onfroy was transported to Broward Health North where he was pronounced dead. The investigation continues. Anyone with information is urged to contact BSO homicide detectives Walt Foster or John Curcio at 954-321-4210. If you wish to remain anonymous, contact Broward Crime Stoppers at 954-493-TIPS (8477) or online at browardscrimestoppers.org. Anonymous tips that lead to an arrest are eligible for a reward of up to $3,000."
— Broward Sheriff (@browardsheriff) June 19, 2018
XXXTentacion's last photo, which has been widely circulated on social media, shows the rapper wearing a gray hoodie and red shorts—the same exact thing he was wearing in the video footage that was captured by bystanders after he was shot. A caption on the photo, which was originally shared on Snapchat, read: "X in the shop."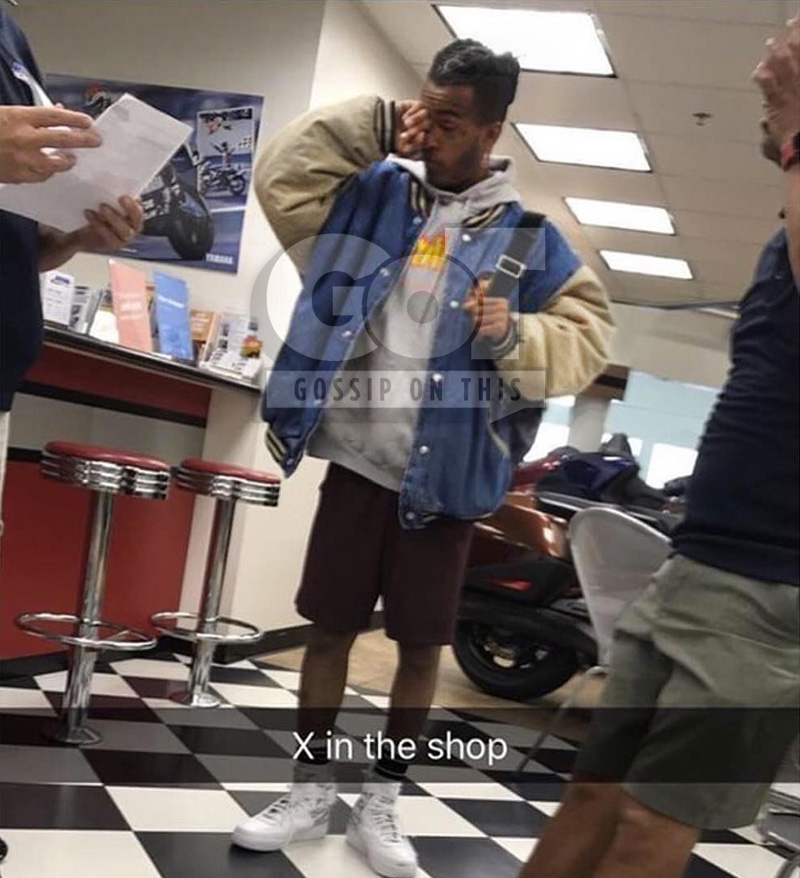 XXXTentacion was apparently a frequent customer of RIVA Motorsports, who describe themselves as "Florida's largest motorcycle, scooter, dirt bike, ATV, personal watercraft, and jet boat dealer." In a post on Twitter, RIVA said XXX "was always polite to our crew and we enjoyed every time he visited."
A full statement from RIVA on Twitter the day after XXX's shooting death read: "We are deeply saddened by the loss of our friend Jahseh (@xxxtentacion). We considered him part of the RIVA family and he will be deeply missed. We will close today at 5 PM in order to join in the vigil to celebrate his life and pay our respects."
We are deeply saddened by the loss of our friend Jahseh (@xxxtentacion). We considered him part of the RIVA family and he will be deeply missed. ?We will close today at 5 PM in order to join in the vigil to celebrate his life and pay our respects. #xxxtentacion #youwillbemissed pic.twitter.com/GCa7CxTP6K

— RIVA Motorsports (@RIVAMotorsports) June 19, 2018
Source link